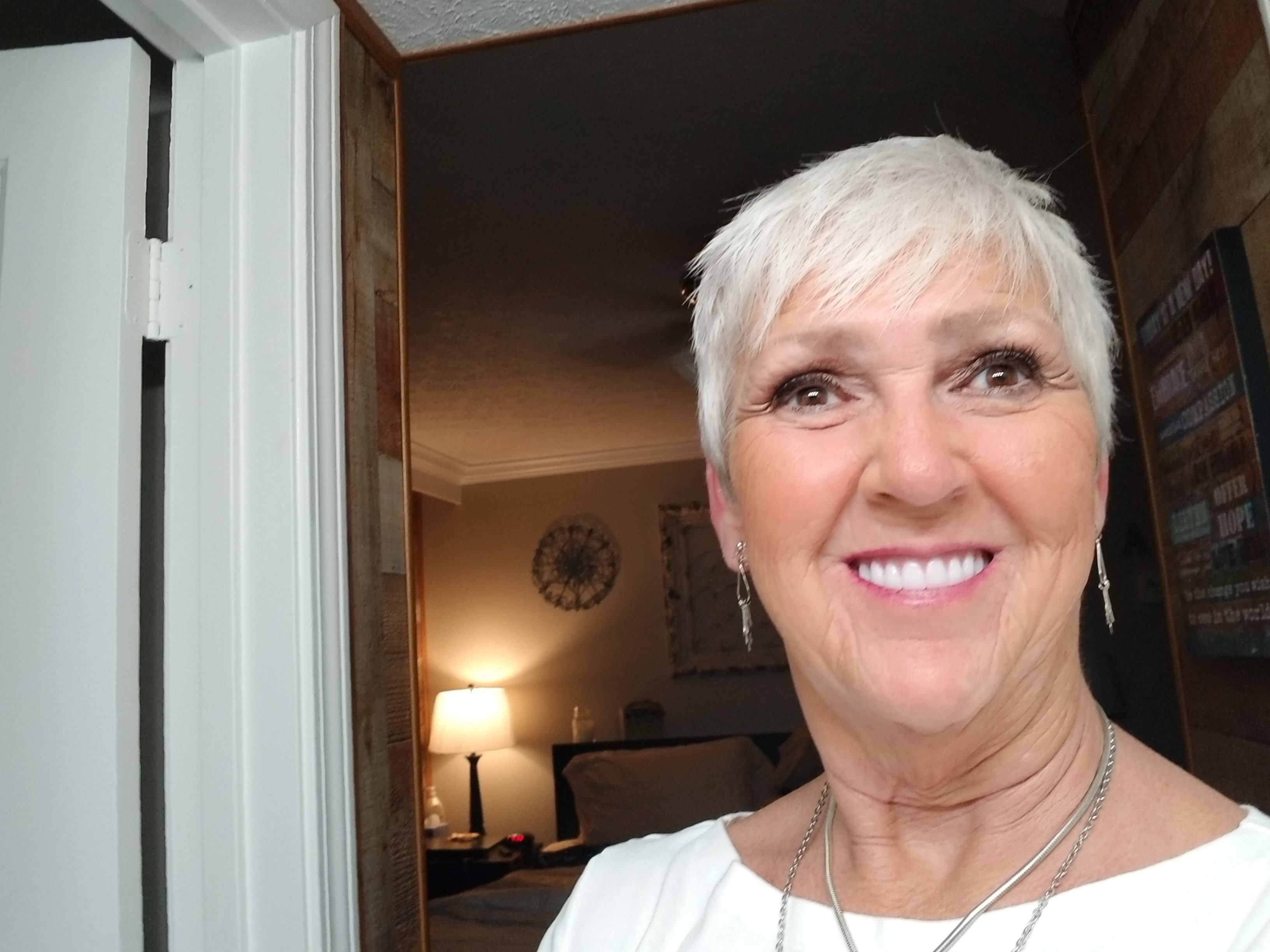 My name is Audrey and I am a recovering alcoholic. My sobriety date is March 3, 2014 and for that gift I am truly grateful.
My journey at The Healing Place began on July 8, 2012 when my son found me drunk on our boat in Indiana. My family had not heard from me in several days and they were frantic with worry. I know only too well how devastating this disease can be to an individual as well as to the entire family. My son informed me that they'd had enough and that I needed to go into treatment if I wanted them to continue to be a part of my life. Ultimately, The Healing Place saved my life in so many ways. They took me in, fed me, clothed me, and taught me a new way to live, and for those gifts, I am eternally grateful.
Since I have been in recovery I continue to do the things that The Healing Place and Alcoholics Anonymous taught me to do by attending meetings, sponsoring other women, facilitating classes, chairing meetings, and doing whatever is asked of me. As an employee of Humana, I was humbled to receive the company's Volunteer of the Year award in 2015 and The Healing Place's female Alumni of the Year in 2016. Amazing things continue to happen in my life since I surrendered. Since receiving the gift of sobriety, I have able to participate in my son's wedding, watch, play, nurture, and love my three grandchildren (my fourth is due in March!), and support my family and friends when life shows up for them, the good, the bad, and the ugly.
This has been such an incredible journey. I have learned so much about me and I would not change any part of my past because it has molded me into the person I am today. I am continually amazed how I can handle situations that use to spin my life out of control and baffle me with grace and ease. I can give back to my community and others, without looking for something in return. I can face my fears head on, encourage others, be a great employee, friend, daughter, sister, mother, and grandmother. I can look the world in the eye and find gratitude just for waking up clean and sober for another day. The greatest gift of sobriety is that I have learned to love myself therefore I can now love you. My glass is always half full and I choose to be happy instead of being right.